Turkish Airlines
PriestmanGoode and Turkish Airlines used the construction of the New Istanbul Airport as an opportunity to overhaul the airline's customer experience and deliver a complete end to end solution spanning everything from kerbside through to the aircraft interiors, signage, wayfinding and digital interactions for all areas.
Challenge
Turkish Airlines fly to more countries than any other airline. Established in 1933, the airline has grown four times faster than the global average. Their ambition is to provide passengers with the world's leading human centred experience. With the impending construction of their new flagship base, the New Istanbul Airport, Turkish Airlines saw an opportunity to integrate design from the outset in order to create an outstanding experience that would enhance its passenger offer across all platforms and strengthen the airline's brand perception as one of the leading global carriers.
Solution
Designing a new customer experience at this scale (New Istanbul Airport covers 76 million square metres) required close collaboration and thorough analysis of the existing passenger journey, mapping out pain points for customers and staff alike. The project has included over 6000 pieces of customer feedback, 10+ Customer Experience workshops with the Turkish Airlines team, 10 Independent Experience Audits and over 15,000 design hours. The resulting design solutions have been implemented across 18 connected touchpoints in 40 locations at New Istanbul Airport, as well as onboard the airline's fleet of aircraft.
We have used the new Turkish Airlines corporate brand as a connecting theme across all touchpoints, and in particular the new 'Flow' pattern. Created to reflect the effortlessness of the Turkish Airlines travel experience and the dynamic energy that Turkey embodies as a melting pot of global culture and trade, 'Flow' is expressed in every element of both the visual identity and the physical representation of the brand, on the ground and in the air. We have translated this pattern into a 3D environment that meets the aesthetic and functional needs of both passengers and staff.
The Customer Experience is centred around three pillars:
Personal
Providing choice, flexibility and freedom for passengers to experience the journey on their own terms. Check in desks for instance include self-check in, drop off as well as desks with seating, enabling passengers to choose the experience and level of service they want
Stress free
Devoted to ensuring seamless, effortless transitions between every touchpoint along the journey. Clear signage and wayfinding throughout the airport is key to creating this intuitive experience
Comfort
Committed to creating user experiences that maximise comfort for passengers throughout the entire journey
Particular emphasis has been placed on front line staff engagement and empowerment; communication to passengers and consistency across the travel experience; more versatile seating and check in options; greater PRM integration and support throughout the airport; offering a seamless, intuitive transition through the airport; facilitating improved live information and updates and elevating the Business Class experience from booking to destination.
"We have completed an extensive project with PriestmanGoode – across many touchpoints and many locations – that considered every detail of the products and services. Our customers love this new seamless experience and we can see their appreciation from our satisfaction measurements."
Mustafa Mucahitoglu, Customer Experience Manager, Turkish Airlines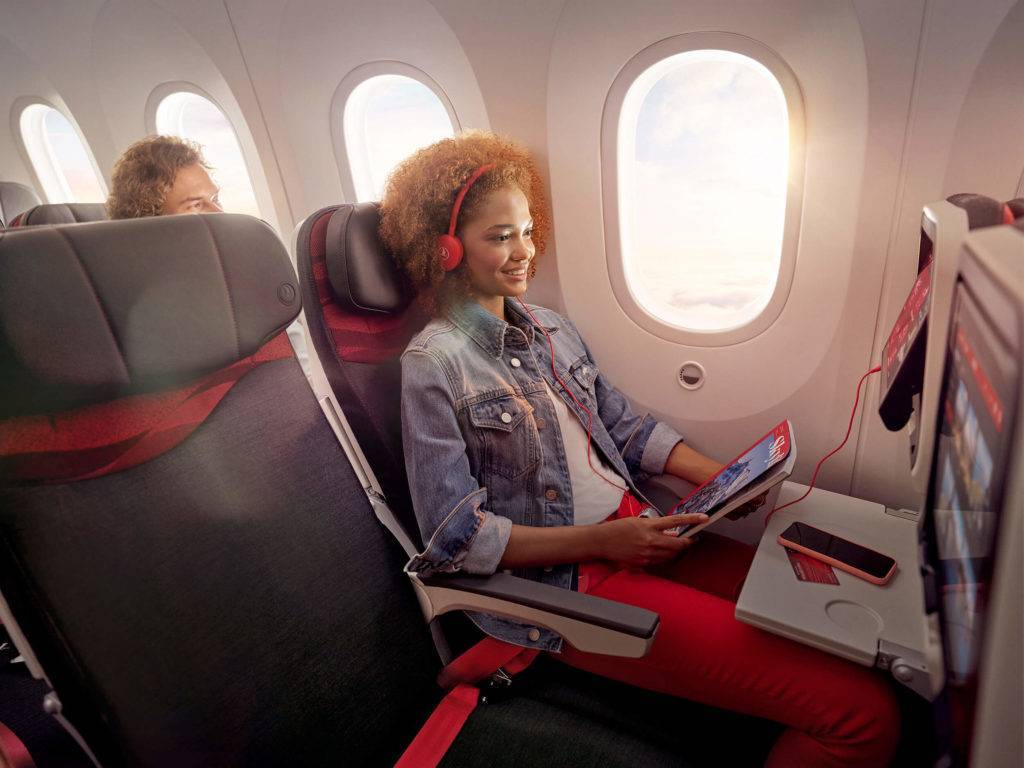 Images courtesy of Turkish Airlines