Zero Takeaway Packaging
Following the 'Get Onboard: Reduce. Reuse. Rethink' exhibition that we designed and curated at the Design Museum in 2019, Wallpaper* Magazine approached us to take part in its 'Re-made' project, a series of design commissions to mark the 50th anniversary of Earth Day, as well as acknowledge the need to rethink our relationship with the things we buy and use.
Challenge
After an initial research phase, we chose to tackle the vast amounts of waste created by food takeaway packaging in a bid to minimise the environmental impact of convenience culture, and to rethink the whole system, from cradle to cradle. According to figures released in 2019, online food delivery and takeaway is a market worth over $53 billion a year globally. This is before the global pandemic led to significant increases in takeaways as food and drink businesses adapted to new revenue models to ensure their survival.
Solution
At its core, we identified three main issues with the takeaway industry: single-use packaging, delivery challenges and food presentation. Our solution, Zero, aims to encourage positive behaviour change, by creating packaging that is seen as a reusable, desirable object, rather than disposable. It's based on a circular design approach and built on six key principles:
The return of reusables – creating products with value and creating a system whereby consumers are rewarded for positive behaviour
Universal packaging – bento box style containers instantly halve the amount of packaging required, by removing lids. The packaging is designed to be transferable between restaurants
Sustainable materials – alternatives to plastics, working with natural materials wherever possible
Dining experience – creating packaging that can be used for presentation, contributing to creating a sense of occasion at home
Zero waste – alternative biodegradable solutions to clingfilm to combat leaks and spills
Improved delivery quality – temperature control, delivery efficiency
"The takeaway food market has more than doubled in size since 2011."
THE TIMES, 2020
PriestmanGoode conducted extensive research into food safe materials and chose to partner with some of the world's leading materialists and designers working on sustainable materials including Paula Nerlich, Ty Syml, Lexcell by Yulex, Crafting Plastics, Pinatex and Margarita Talep.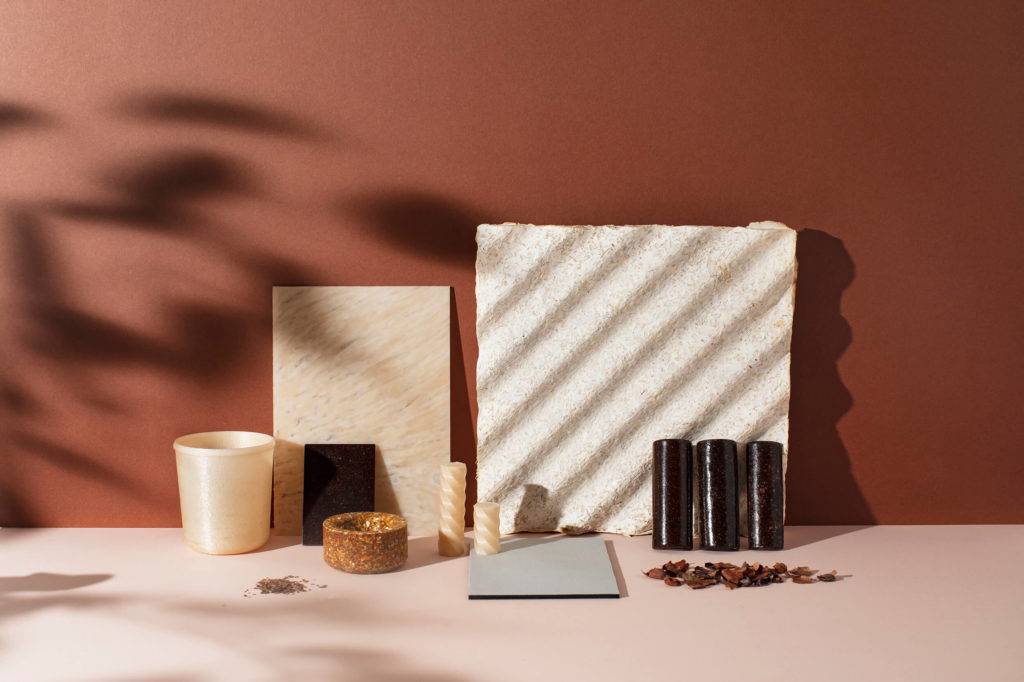 "We have to move away from a culture of disposables and focus on principles of circular economy."
JO ROWAN, ASSOCIATE DIRECTOR OF STRATEGY, PRIESTMANGOODE
Awards
London Design Awards 2021, Better Future – Circular Economy, Gold award