Rail Design
PriestmanGoode works with rail operators and manufacturers globally and delivers turnkey design solutions that have improved rail journeys for millions of passengers every year.
Our expertise spans the breadth of the industry: from light rail and metro to commuter trains, intercity, night trains, high speed rail and maglev. We work on every element of rail design, from strategy and customer experience to branding and livery design, concept visualisation, industrial design, train interiors and the digital journey. We also create imagery, movies and VR experiences for stakeholder engagement at different stages of the process and for advertising and promotional use.
Vehicle design
From the London Underground to high speed rail in Canada or the Hong Kong Metro, we understand the role that rail design plays as a recognised image of a city or a country. We pride ourselves on working in close collaboration with our clients to accelerate innovation and translate visions of the future into tangible projects that improve the lives of passengers and positively impact brand perception. We have expertise in designing every type of rail vehicle, whether we're designing a new train set from scratch, or adapting existing vehicles to create a customised vision for a client. We also excel at creating visions and concepts for future services, and work closely with our in-house visualisation team to bring these visions to life, by way of animations, movies, exhibitions or VR experiences.
Interiors
PriestmanGoode has vast experience designing transport interiors both across new trainsets and refurbishment projects. Our work in the rail industry benefits greatly from our experience across other modes of transport, including aviation. We know how to design interiors that make the best use of space, create an inviting, comfortable and flexible passenger environment for all customers, whilst considering maintenance and in-service use. We are able to draw on our global supplier networks to ensure that interiors reflect the local setting, sometimes creating bespoke patterns and designs for the interiors, whilst still ensuring all specifications meet regulatory certification and safety standards.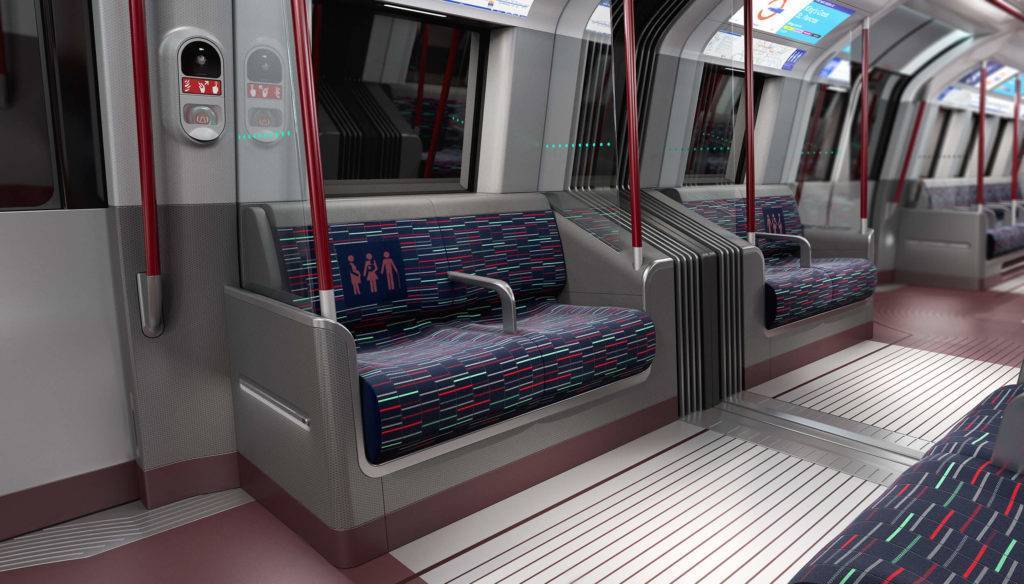 Customer experience and the digital journey
Our designs are rooted in strategy and the real life experience of your products or brand from the point of view of your customer. From there, we will work closely together with you to analyse your competition, outline the brief and set the benchmark for delivering a great customer experience, both physical and digital. Identifying and applying insight rooted in what customers value and how they behave is key to unlocking commercial opportunities and delivering sustainable business growth.
Product innovation
Design thinking is fundamental to delivering innovative customer solutions: it drives efficiency and value, ensuring that customer and business needs are prioritised. Our design team regularly develops concepts designed to address issues the industry faces, from accessibility to overcrowding. This drive to push the boundaries of innovation within rail has been instrumental to establishing our expertise as leaders in customer-focused products that add value to the passenger experience and deliver great return on investment for operators.